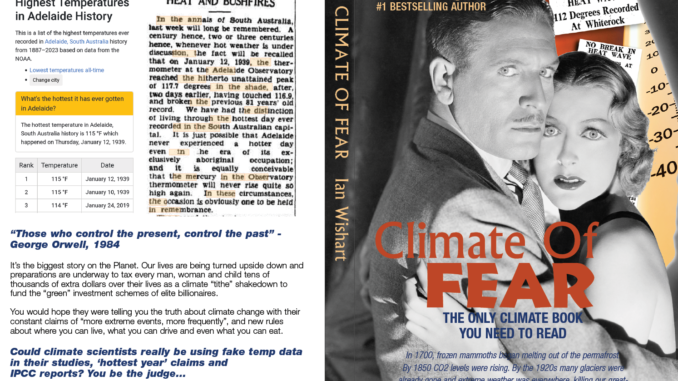 Bestselling author and investigative journalist Ian Wishart is about to blow apart nearly everything you've been conditioned to believe about climate change.
In his upcoming explosive new book, "Climate of Fear", is a surgical strike at the very heart of the climate change mythology.
You'll discover how you've been played by global vested interests using climate scientists and the mainstream media to weaponize climate propaganda to brainwash the public and our kids.
This is a story the mainstream media will never tell you.
You need to read it. Your kids need to read it. Tell your neighbours, family and friends.
It's coming soon, and nothing will be the same in the climate change debate afterwards…
DON'T MISS OUT! REGISTER BELOW TO GET AN EMAIL ALERT BEFORE THIS BOOK GOES ON SALE