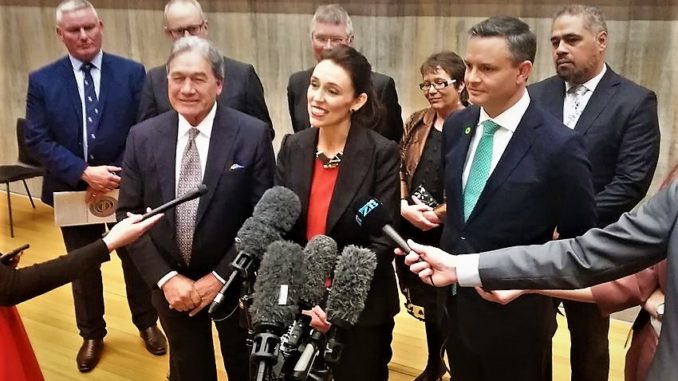 By Ian Wishart
New Zealand's Labour/Greens/NZ First government appears to have seriously breached Article 2 of the Paris Climate Accord in its proposed Zero Carbon Bill. putting the credibility of the country's climate change policy at risk.
The shock revelation comes in a briefing sent to the Prime Minister's Chief Science Adviser, Professor Juliet Gerrard last Friday. EnvironomicsBriefingonZeroCarbon
The Zero Carbon policy has seen hundreds of thousands of hectares of good farmland sold off on a fast-track process to foreign carbon credit investors to plant forests, and it's seen a serious drop in dairy, beef and sheep production. If it continues, the 12 million hectares currently used for farming will dwindle further and the 1.7 million hectares of mostly foreign-owned forest will grow considerably.
Farmers are warning the Zero Carbon Bill threatens our ability to grow food as more and more productive land is converted to forest, in a reverse of the land clearing policies of the 19th century.
In a briefing to Gerrard, Environomics Trust CEO Peter Morgan points out that the terms of the Paris Climate Accord which New Zealand has signed, forbid carbon mitigation policies that affect food production. Article 2(1)(b) requires governments to:
"..[increase] the ability to adapt to the adverse impacts of climate change and foster climate resilience and low greenhouse gas emissions development, in a manner that does not threaten food production."
The Labour/Greens/NZ First obsession with killing off farming by planting trees on farmland, and selling the carbon credits to carbon billionaire traders like Al Gore, is a climate change policy going not just further than the Paris Climate Accord requires but actually in direct contravention of it.
The news that the Government's attack on New Zealand's biggest export earner is illegal under the Paris Accord will likely come as a shock, not just to farmers but also the wider public who've been watching helplessly while rich overseas investors have been hoovering up our best farmland without having to go through strict Overseas Investment Office requirements.
It's a get rich quick scheme for carbon investors that is also having the effect of breaking up and destroying Fonterra and other New Zealand food producers competing with massive food multinationals … it's a globalist's dream: eliminate the competition by purchasing their farms and turning them into trees. Monsanto, Nestle and other globalist giants must be rubbing their hands together with glee.
In 30 years' time, when the new forests suddenly come on the market for harvest, NZ will suddenly find itself with a glut of unsold timber sending wood prices through the floor…just as we experienced in the late 80s and nineties. It's like Dutch tulip fever all over again.